The Ho'okele Award pays tribute to leaders from the nonprofit sector – the guiding forces in our community who strive to make Hawai'i a better place.
Named for the ho'okele, or steersman, the award recognizes the significant role that a nonprofit leader plays in improving the quality of life for Hawai'i's people. The award provides recipients with the opportunity for personal renewal and professional development.
The Ho'okele Award was made possible from 2002-2016 through a partnership between the Wallace Alexander Gerbode Foundation and the Hawaii Community Foundation (HCF). In 2017, HCF's Board of Governors created the Kelvin Taketa Ho'okele Leadership Award Fund in honor of Kelvin's visionary leadership as former CEO of HCF. The Fund ensures that the award will continue in perpetuity.
Congratulations to the 2021 Ho'okele Award Recipients
Kristin Frost Albrecht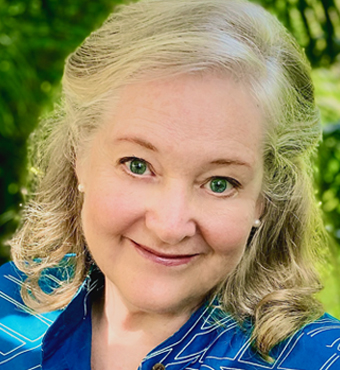 Kristin is the executive director of The Food Basket Inc. (TFB), Hawai`i Island's Food Bank with offices and warehouses in Hilo and Kona, and a mission to end hunger on Hawai`i Island. TFB focuses on ending hunger at its roots through the development and administration of innovative anti-hunger programs that provide nutrition security and increased affordable healthy access for food insecure residents, including DA BUX Double Up Food Bucks, DA BUS Mobile Market and Food Pantry, DA BOX, community supported agriculture (CSA), and Kokua Harvest, a produce gleaning program, in partnership with County of Hawai`i.
Twinkle Borge
Twinkle is the leader of Pu`uhonua O Wai'anae (POW), a village of 250 people living unhoused on State land adjacent to the Waianae Boat Harbor. She has organized her village into a powerful asset for the wider community that offers safety, healing, and purpose to people who have lost their housing. POW residents serve Wai'anae in a variety of ways, including conducting regular cleanups across the Wai'anae Coast, feeding and clothing residents of other houseless encampments, and distributing back-to-school supplies each year to both houseless and housed families in need. In 2018, Twinkle and others led an effort to defend the village from the threat of State eviction, then spent the next year-and-a-half raising funds to purchase land that the village could relocate to. In 2020, Twinkle and the village completed the purchase of 20 acres in Waianae Valley for their permanent home, and are now working on construction. She is also a member of the Steering Committee of Hui Aloha.
Jeffrey Gilbreath
Jeff is executive director of Hawaiian Community Assets (HCA), a local community development nonprofit that administers Hawai`i's largest nonprofit HUD-approved housing counseling program and the nation's first-and-only statewide network of Financial Opportunity Centers. In addition to his executive role at HCA, Jeff also serves as executive director of the organization's nonprofit social enterprise, Hawai`i Community Lending (HCL), a US Department of Treasury certified community development financial institution that co-locates with HCA at Financial Opportunity Centers across state and provides consumer, affordable housing, and social enterprise loans with a particular focus on unbanked and underbanked populations.
Sandy Ma
Sandy is the executive director of Common Cause Hawai'i, a nonpartisan grassroots organization dedicated to upholding the core values of American democracy. Sandy leads campaigns, fundraising, and engages local, state, and national organizations in building coalitions around Hawaii, focusing on ethics and accountability, money and influence, and voting and elections by promoting equal rights, opportunity, and representation for all; and empower all people to make their voices heard in the political process.
Darryl J. Vincent
Darryl is the chief operating officer of United States Veteran Initiative, supervising all executive directors across the organization's 11 service areas and oversees overall operations of U.S. VETS nationally. U.S. VETS works towards ending homelessness for veterans and providing comprehensive care services including housing, workforce development, mental health and wellness, and individualized support.
Read full story about Ho'okele Award recipients here.