Housing is a human right, not a privilege for only those who can afford to pay the most. This conviction is what drives Jeff Gilbreath every day as he works to help make housing and living in Hawai'i more affordable for local people and Native Hawaiians.
As Executive Director of Hawai'i Community Lending, Jeff directs a team of nine staff in implementing the strategic objectives of the $6.5-million community loan fund: specifically in the areas of financial and portfolio management, capital investments and deployment, partnership and product development, financing community development projects, and organizational capacity building.
It's a position that he describes as "overwhelming, but incredibly rewarding"—striving directly to meet the basic human right of housing, as Jeff first saw it 20 years ago. Working for AmeriCorps in Northern California, Jeff was in charge of coordinating a countywide mentoring program for children of incarcerated parents. Confronted with the hardships that these children living on the street faced every day, Jeff quickly saw the correlation between having no physical address and having no access to public benefits that could help them be fed, housed and healthy.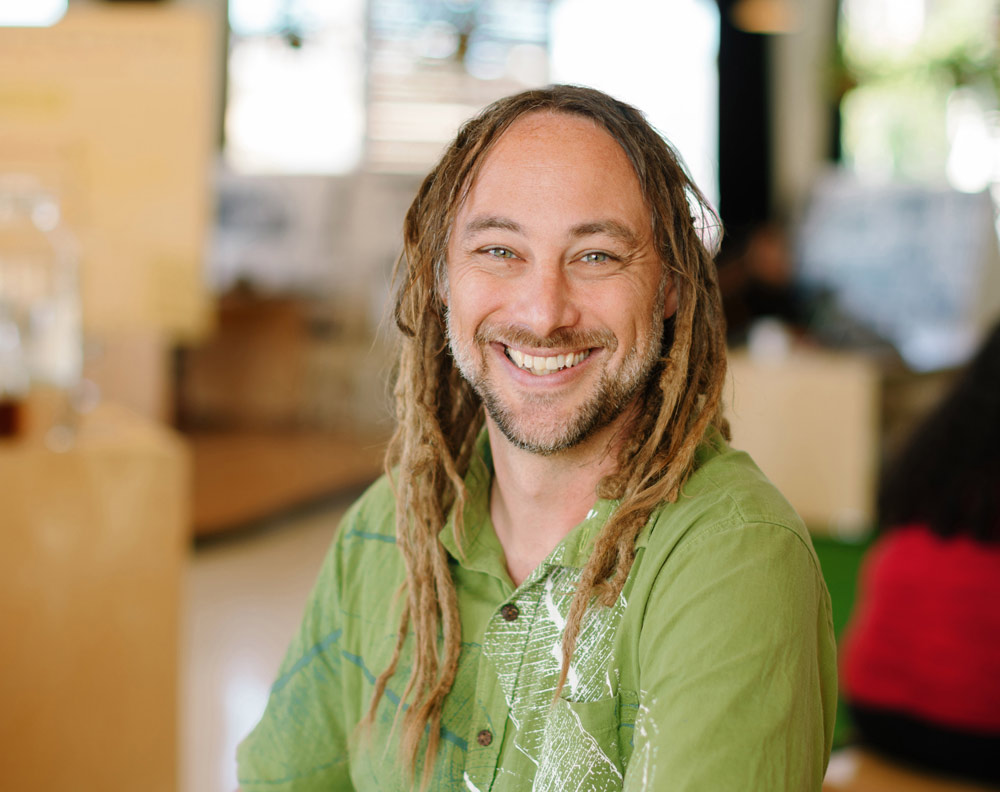 When Jeff made the move to Hawai'i to work with Honolulu Habitat for Humanity, he realized the even greater need of the Native Hawaiian population. He joined HCL's parent corporation, Hawaiian Community Assets, in 2008 with experience in community development with a focus on affordable housing, asset building, and economic justice. In 2014, Jeff was proud to establish HCL as a nonprofit and secure its certification as a community development financial institution. Over the years of his leadership, the organization has deployed more than $26.5 million in grant and loan capital to support affordable housing for more than 3,000 Native Hawaiian and local families.
Growing up in rural Nebraska with five brothers and sister, living above the family's grocery store where they all worked, Jeff has never been one to rest and take things easy. His busy workdays are often followed by busy "work-evenings," attending community and partner meetings to promote HCL's work on affordable housing and community lending. His advocacy includes serving as a board member for the Hawaii Jump$tart Coalition for Personal Financial Literacy, Council for Native Hawaiian Advancement, Hawai'i People's Fund, and the Waimanalo Health Center.
Over the years, his biggest inspiration has been his father, who lost his first child and wife (Jeff's oldest sister and mom) when Jeff was just 8 years old, and then went on to fight cancer; yet his father never gave up hope and laughter.
With his easy and warm smile, Jeff is also quick to laugh; but he is deeply serious about the issues at hand. "I believe it is my responsibility to make better wherever I am and call home," he says, "with an understanding that I am a guest to this place and should be at the service of the native people who have come before me and taught me so much."
For Jeff as the head of HCL, that means a commitment to building a sustainable loan fund that provides local living wage jobs to local people and puts the needs of the Native Hawaiian people first.